March 2019
| Sun | Mon | Tue | Wed | Thu | Fri | Sat |
| --- | --- | --- | --- | --- | --- | --- |
| | | | | | 1 | 2 |
| 3 | 4 | 5 | 6 | 7 | 8 | 9 |
| 10 | 11 | 12 | 13 | 14 | 15 | 16 |
| 17 | 18 | 19 | 20 | 21 | 22 | 23 |
| 24 | 25 | 26 | 27 | 28 | 29 | 30 |
| 31 | | | | | | |
Calendar

Social bookmarking










Bookmark and share the address of Compass Guide Members Forum on your social bookmarking website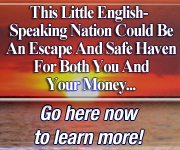 12-Apr Judges 3-4   2 Tim. 3-4 Psalms 56-60 Proverbs 12
Judges 3:1-7 (NIV) These are the nations the Lord left to test all those Israelites who had not experienced any of the wars in Canaan [2] (he did this only to teach warfare to the descendants of the Israelites who had not had previous battle experience): [3] the five rulers of the Philistines, all the Canaanites, the Sidonians, and the Hivites living in the Lebanon mountains from Mount Baal Hermon to Lebo Hamath. [4] They were left to test the Israelites to see whether they would obey the Lord's commands, which he had given their forefathers through Moses. [5] The Israelites lived among the Canaanites, Hittites, Amorites, Perizzites, Hivites and Jebusites. [6] They took their daughters in marriage and gave their own daughters to their sons, and served their gods. [7] The Israelites did evil in the eyes of the Lord; they forgot the Lord their God and served the Baals and the Asherahs.
Your enemies live around you to test you.  Just as God left certain enemies in the land of promise, so He leaves enemies around us. He does this in order to test us, and to train us for war.  It is important that a life of obedience accompanies the life of Christs followers.  Obedience to Kingdom laws and principles empowers you and qualifies you for strong spiritual giftings, Psalm 91 power and protection, and the Spirit of God upon you to deal strongly with your enemies.  Without following Christ and the Holy Spirit in His daily kingdom laws and principles, a person will have no authority, no power, and no capacity to cast down his enemies.  Its not enough to wear the Christian Y-shirt, say Hallelujah, and go to chirch on Sunday. Without obedience, that person is wasting their time and living as an open target for Satan.
God also puts enemies around you in order to teach you successful warfare.  Its Gods job to teach you success in warfare.  He wants you well qualified to deal with your enemies, and to be well qualified to cast them down.  You will need wisdom, training, insight, understanding, and specialty tools that the Holy Spirit will give you.  One of the most important tools for successful warfare is obedience!  
King David said, He teaches my hands to war!
Imagine if David disobeyed God and took a knife to fight Goliath instead of the slimgshot he had been trained with.  What if Samson cut his hair to fit in with the other guys of his culture?  What if Jesus had been lazy and not prayed each day early in the morning?  What if Paul the apostle didnt take the time to write 2/3 of the New Testament?  
Imagine if you decide not to find your moral and directional compass in life.  Imagine if you dont set godly goals in line with your true life calling.  What happens if you fail to filter and focus, live in three dimensions of life that God has for you, and fail to find the multiple streams of Eden that God wants you to possess?
90% of the church world will never reach their destiny in Christ through laziness, lack of training, or life long slavery.  10% will hit the target and finish their race in victory.  I challenge you to fight to be in the 10% remnant crowd.  Get your Compass Guide one year planner and take the initiative to overcome the normality and rat race cycles of Slavery!  
www.doctordanieldaves.com
.
Tomorrows Reading:
13-Apr Judges 5-6.   Titus 1-2 Psalms 61-65 Proverbs 13
14-Apr Judges 7-8        Titus 3, Philem. 1 Psalms 66-70 Proverbs 14
15-Apr Judges 9-10 Hebrews 1-2 Psalms 71-75 Proverbs 15
16-Apr Judges 11-12 Hebrews 3-4 Psalms 76-80 Proverbs 16
_________________
Sincerely,
Dr. Daniel Daves

The Giant Tracker
www.doctordanieldaves.com

Admin




Posts

: 395


Join date

: 2012-11-03


Age

: 57


Location

: Dallas, TX & San Jose, Costa Rica



Similar topics
---
Permissions in this forum:
You
cannot
reply to topics in this forum